POP!! That's the sound you hear when your jaw starts failing you. Maybe you are at a family dinner or having your favorite lunch meal at a diner, that audible sound may not cause you pain yet, or you might feel some severe pain immediately. This is a condition known as temporomandibular joint syndrome (TMJ) or better still temporomandibular disorder (TMD).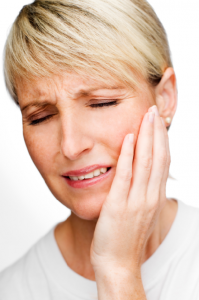 According to research, up to 11 million Americans deal with this syndrome. This is what happens with TMJ syndrome, the joint in the jaw falls out of alignment causing abusive pressures on the joint. It can be accompanied be torn ligaments around the joint, muscle spasms and the bone joint wearing out. This can also lead to an abysmal pain all over the body and osteoarthritis.
Moreover, Temporomandibular joint (TMJ) also known as the jaw joint is associated with the upper cervical vertebrae and contains the Trigeminal nerve, which is one of the most powerful and complex nerves in the body system is responsible for tooth and jaw function, in addition, it provides sensation to the teeth, jaws, tongue, face, sinus, palate, eyes and lips. The jaw joint is one of the most complex joints in the human body with its complex arrangement of ligaments and muscles which allows several types of movements. A disorder in the jaw joints presents itself in the following symptoms jaw clicking, inconsistent bites, acute neck pain, severe headache, and notching of the teeth, thereby giving rise to the problems that causes a stop in the ligaments, muscles, discs and bones of the jaw giving rise to a condition known as temporomandibular disorder.
Here is the good part, this condition is correctable. Upper Cervical Chiropractic care is the answer to this. This treatment has been proven to be effective than taking medications. Redmond WA chiropractors are experts in managing temporomandibular disorder (TMD). We have procedures which help us to effectively cure patients of this condition. Chiropractor Redmond WA is one of the cheapest you can ever come across, this is because it helps patients by using a safer, more competitive and gentle approach to what the traditional care offers. Surgery is also another option of treatment for this condition, but why spend a fortune on surgery, which takes a whole lot of weeks to recover from, this also hinders you from office and daily activities when Redmond Chiropractic doctors are always on call to take care of anyone with Temporomandibular joint (TMJ) condition.
If you are suffering from TMD pain, Redmond WA chiropractor manipulation is highly recommended, we use the finest approach such as examining the condition carefully and concentrate on eliminating the problem itself. We use methods like ice/heat therapy, massage, and some other specific exercises to treat this condition. That is to say, we eliminate the symptoms, especially the pain, then we take certain measures to complete the healing process.
Redmond chiropractic treatment works effectively for mechanical disorders in the human body, hence it is effective in the treatment of TMD. This method is the most recommended more than any other available option.
To schedule a complimentary consultation call 425-437-9974 or just click the button below.
[maxbutton name="Schedule Online"]