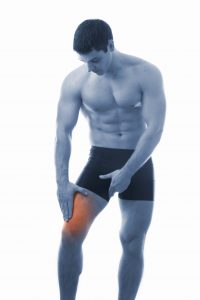 Sciatica describes leg pain that radiates from the lower back through the buttocks and down the large sciatic nerve that branches off into the back of each leg. The pain can be felt anywhere along this nerve and generally only affects one side of the body. Bone spurs and herniated discs can be responsible for placing pressure on this nerve causing it to become inflamed and irritated.
One thing that makes sciatica worse is sitting for long periods of time. This increases the pressure put on the lower back and can compress the sciatic nerve. While sitting, a person is often holding his head at an uncomfortable angle watching TV or looking at a computer screen. This can affect a person's posture and lead to the pain of sciatica. This can also cause a misalignment to happen in the upper neck vertebrae that the body must compensate for by twisting in an odd way, once again irritating the sciatic nerve.
A sedentary lifestyle is responsible for several serious health conditions, such as:
High blood pressure

High cholesterol levels

Excessive body fat
To learn more about the connection between head and neck injuries and and lower back pain and sciatica download our complimentary e-book by clicking the image below.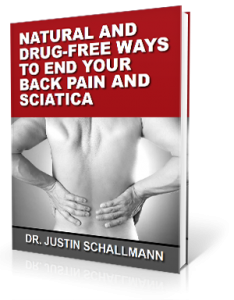 While it may seem strange to look at the neck for a problem when the lower back is hurting, this is often the underlying issue. The entire spine is linked together through soft tissue and muscle. When damage occurs to these through neck misalignment, pain can be found anywhere along the spinal column.
Finding a Solution to Sciatic Pain
An upper cervical chiropractor helps patients by ensuring that the upper neck vertebrae, particularly the C1 and C2, are in proper alignment. If not, they can be hindering communication between the body and the brain. At Back in Balance, we use a gentle procedure that allows these bones to move back into proper position without being popped or forced.
Once this misalignment is corrected, the body begins to heal itself from the damage done. This means that posture becomes better and irritation caused to the sciatic nerve can begin to go away. Many patients have reported seeing the symptoms of sciatica resolve after only a few adjustments.
To schedule a complimentary consultation call 425-437-9974 or just click the button below.