Importance Of Good Posture While Exercising
No one can deny the fact that how we stand not only improves the way we look, but also how we feel within. The same applies to our posture while exercising. When your posture is good, you will be able to carry out any exercise with ease, without any pain, strain or stress on the joints. Bad posture can also lead to serious injuries while exercising.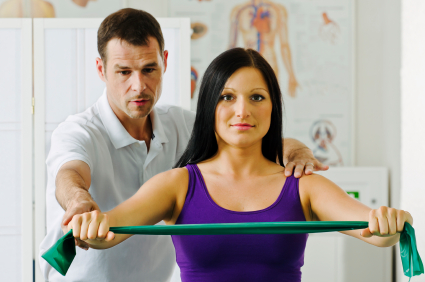 Exercising with good posture
There are numerous exercises that can help in improving flexibility and muscle balance if done correctly. Pilate exercises can also be helpful which focus on using core muscles, including the pelvic floor, stomach and back muscles. Pilates teach people how they can hold themselves properly. Yoga can also be helpful in improving posture, reducing tension and stress in the body, and restoring flexibility of the muscles and joints. Regular exercising can help you get rid of bad posture habits and patterns. But you need to make sure that you are doing these exercises in the right manner too. If you are doing them wrong, they can further worsen your posture, and result in additional health related problems.
Health benefits start with good posture while exercising
A reputed chiropractor will monitor your posture while exercising, and help you balance your nervous system and spine to keep yourself aligned and balanced. Misalignment in your spinal column can result in postural changes, imbalanced distribution of weight, slow reaction time and muscle imbalances. Numerous injuries that people suffer from strenuous exercising is due to bad posture while exercising. A chiropractor can help you ensure that you are keeping your spine aligned while exercising, so that one or two bones or muscles are not carrying the whole weight of your body alone. All in all, when you keep your body aligned while exercising, you get more benefit out of your efforts, that too without feeling any pain or stress. An upper cervical chiropractor will focus on balancing your head on top of your spine, so that you achieve total body alignment.
Role of NUCCA
NUCCA stands for National Upper Cervical Chiropractic Association, and it aims at using specific procedure to correct small misalignments of upper neck, thus restoring balance to the complete spinal column. Spinal column is responsible for protecting the central nervous system of the body, which coordinates and controls all functions of the body. This association is dedicated to doing extensive research on understanding of these small misalignments and correcting them to achieve overall benefits.