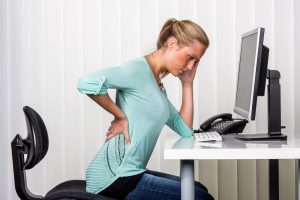 Unfortunately, back pain is becoming quite common in today's world. A person may feel that if he has the perfect job – sitting in a comfy chair in a huge corner office with a view of the city – he can avoid the back pain that is often a consequence of hard labor. In fact, most people think that back pain comes from blue collar jobs that require lifting and bending. Let's take a look at the real culprit of back pain.
The reality of the situation is that not many perfect jobs exist as described above. And, it is not only blue collar workers who have problems with their back. Sitting all day at a computer or other type of job is not good for your spine and is often the type of environment where more people have back problems.
What to Do when at Risk for Back Pain
If a person feels that a job is putting him or her at risk of developing back pain, there are a few things that can be done – with the permission of one's boss, of course.
Take frequent breaks to walk around and stretch.

Use ergonomic keyboards, chairs, and other devices to help alleviate stress on the spine.
To learn more about the connection between head and neck injuries and and lower back pain and sciatica download our complimentary e-book by clicking the image below.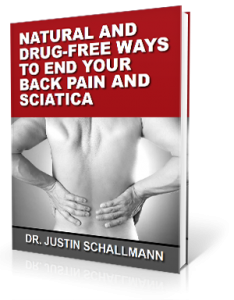 But, what if it is too late and the person already has developed back pain? Here is a way to get help.
Back Pain Alleviated by Visiting an Upper Cervical Chiropractor
If a person is experiencing any kind of discomfort in the back or even in the wrist, it is a good idea to make an appointment to see an upper cervical chiropractor. This kind of pain can be related to a small misalignment in the top bones of the neck. It is common for a person who sits all day looking at a certain angle to see the computer screen to develop this type of misalignment.
Using a gentle technique that I have been specifically trained for, I am able to help my patients find relief from their pain. Once an upper cervical misalignment is corrected, many patients report feeling significantly better.
To schedule a complimentary consultation call 425-437-9974 or just click the button below.