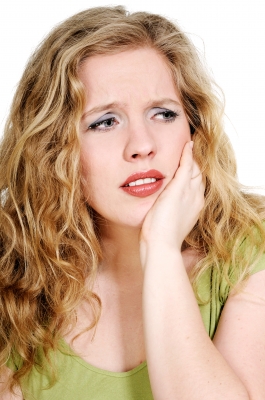 The NIH reported that over 10 million people in the US probably deal with TMJ pain. It is tough to know the exact number since many view the condition as minor and do not seek treatment. For some, a few home treatment methods may be enough to get past this temporary condition. For others, TMJ pain becomes an ongoing problem that requires medical attention.
5 Signs of a TMJ Problem
TMJ pain is generated in the temporomandibular joint, which connects the bottom jaw to the skull. This pain can affect various aspects of life since the jaw is used for everything from speaking to chewing food. What are 5 common symptoms of a TMJ disorder?
Radiating jaw, face, and/or neck pain

Difficult to open jaw wide

Muscles are stiff around the jaw

Upper and lower teeth seem offset (without other cause)

Grating, popping, or clicking sound when jaw is used
To learn more about the connection between head and neck injuries and TMJ download our complimentary e-book by clicking the image below.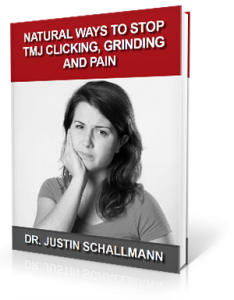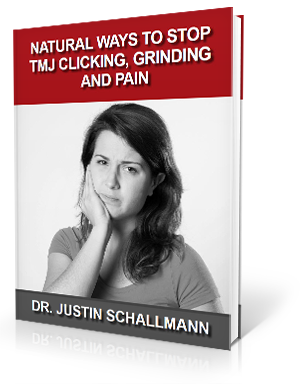 If you are a big fan of large deli sandwiches, massive burgers, and other meals that require opening the mouth wide for a bite, TMJ pain can take away the joy of eating favorite foods. Is there a way to reduce the pain from home without having to open a bottle of painkillers? Yes!
5 Home Treatments for TMJ
Before trying to dull the pain with a pill, consider these 5 ways to reduce jaw pain.
Maintain a softer diet for a few days – Trade in that bagel for some scrambled eggs at breakfast. After a few days of softer foods, the jaw may start to heal.

Stretch those muscles – Gentle exercise of the jaw can expand the range of motion gradually.

Ice your jaw – If the pain is caused by swelling, ice can help take the edge off by reducing inflammation.

Employ stress reduction techniques – Stress may cause jaw muscles to tense and hurt. Reducing stress may relieve pain naturally.

Don't open your mouth too wide – While you are resting your jaw for a few days, you may want to limited jaw widening activities like chewing gum.
If pain persists, come on into Back in Balance for upper cervical care. If a misalignment is creating stress on the jaw and facial muscles, this can create long-term TMJ issues. An adjustment may be just what you need to get back on the path to a pain-free jaw.
To schedule a complimentary consultation call 425-437-9974 or just click the button below.